Statement on the tragic death of A. Michael Naqshabandi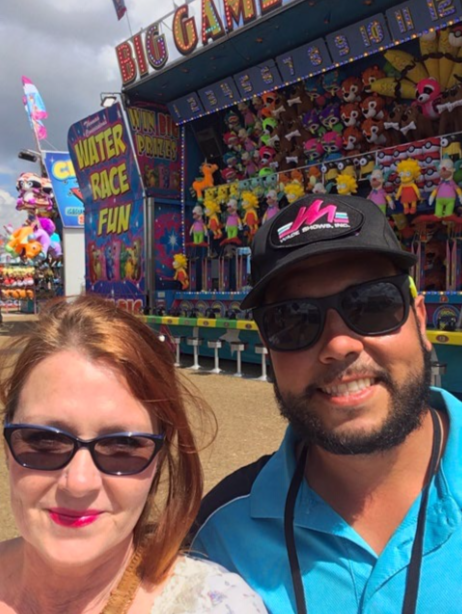 Michael Naqshabandi died as a result of injuries sustained while in the custody of the Horry County Sheriff's Office on September 24th in Myrtle Beach, South Carolina. Mr. Naqushabandi is the third mental health patient to die as a result of injuries sustained in a Horry County Sheriff's transport vehicle in the last 12 months.
The family was informed by the Sherriff's Office that he had asphyxiated after becoming entangled by a seatbelt while in their protective custody on the morning of September 21st. The tragedy occurred while Mr. Naqshabandi was en route to the Horry County Detention Center after receiving emergency treatment for what has been described as a suicide attempt earlier that day. The family was not notified of the initial injury, and only notified several hours after he had been found unresponsive in the backseat of the Horry County Sheriff's transport vehicle. The entire incident was captured on the transport van's video monitoring system, although the family has thus far been denied access to the video.
Mr. Naqshabandi recently moved to the Myrtle Beach area. "Although Michael struggled with mental illness, he was a generous, intelligent, caring, charming soul who loved to tease, make music, laugh, fish, and whose energy would light up faces and rooms with joy. He will be greatly missed by his family and friends… We know that Michael is at peace now and we want to prevent this from happening to other families, to have other loved ones experience this anguish," said his mother, Lisa Flaherty-Ortega.
"It is a horrible thought to consider that this young man died within feet of the people there to supervise him," said Michael's grandfather Richard Flaherty.
According to this family, Michael had enrolled himself as an organ donor; however, these wishes were unable to be fulfilled due to the forensic autopsy ordered by law enforcement, after an initial decision by the coroner's office to not conduct an autopsy.
Attorney James B. Moore III, one of the attorneys representing the Estate of Michael Naqshabandi stated, "It is incomprehensible that yet another mentally ill patient has died in the back of a Horry County Sheriff's transport vehicle. Providing basic supervision to those under police custody is a Constitutional right, not a luxury. I trust that Horry County Sheriff's Department can do better than this."
Attorney Scott C. Evans added: "We are anxious to find out how this was allowed to happen again. We are hopeful that SLED will be able to conclude its investigation quickly so that Mr. Naqshabandi's family can begin to have answers to some of their many questions."
Due to the circumstances of his death, the State Law Enforcement Division has begun an investigation of the Horry County Sheriff's Office to determine if any criminal liability exists. Given the relationship between the Horry County Sheriff's Department and the Fifteenth Circuit Solicitor's Office, the family is requesting that the South Carolina Attorney General investigate SLED's findings.
At this time the family is respectfully requesting their privacy and has asked that any inquiries be directed to their legal counsel at Evans Moore, LLC.