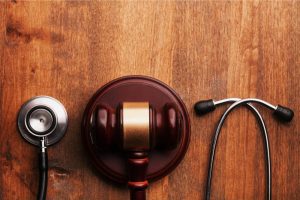 If you or a loved one have been injured in an accident that wasn't your fault, you may be wondering about your legal options. Accidents can cause a lot of pain, stress, anger, and anxiety. The last thing you need at a time like this is the hassle of pursuing a claim for compensation. That's why you should hire an experienced personal injury attorney like those at Evans Moore, LLC. Since 2010, our firm has been helping clients in Surfside Beach pursue the financial compensation they need and deserve.
Let Evans Moore, LLC handle the twists, turns, and headaches of the insurance claims or legal process while you focus on yourself. Call our office today at (843) 995-5000 for a free and confidential consultation about your accident.
When Do I Need a Personal Injury Lawyer?
If you were involved in an accident that was someone else's fault, you need to hire a personal injury attorney. This type of attorney focuses on cases involving accidents or injuries in which another party may be at fault, whether through negligence or intentionally. Personal injury cases are civil cases rather than criminal cases in which an individual sues another individual or company, typically for financial compensation.
If you need to hire a personal injury attorney, it is important that you act quickly. South Carolina has a statute of limitations, meaning there is a limited window of time for you to file a lawsuit. Legal cases can take significant time to prepare, so do not hesitate to contact a lawyer as soon as possible to begin the process.
Why Should I Hire Evans Moore, LLC?
Evans Moore, LLC has been helping clients in Surfside Beach with a range of personal injury claims and lawsuits for over a decade. Our attorneys are experienced, knowledgeable, and aggressive in fighting for your interests. Just as important, we understand how devastating accidents can be. We know their consequences outlast the moment of impact and ripple through all aspects of your life, including your work, family, health, and enjoyment.
When you work with an attorney from Evans Moore, LLC, you can rest assured that you have a strong advocate in your corner who will represent you with compassion and determination. We will aim to negotiate a fair settlement with the at-fault party's insurance company, but if a settlement cannot be reached, Evans Moore, LLC is prepared to go to court to fight for your interests.
What Types of Cases Can Evans Moore, LLC Handle?
Evans Moore, LLC represents clients in a variety of personal injury cases, including: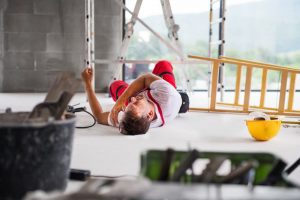 Frequently Asked Questions
The following are frequently asked questions we hear from clients about their personal injury cases.
How much financial compensation am I entitled to?
Every personal injury case is unique, as are the factors that determine the amount of financial compensation due the victim. If you are found to be less than 50 percent at fault for your accident, you may be entitled to compensation for medical expenses, lost wages from time off work, and long-term rehabilitative care. You may also receive compensation for the mental, emotional, and physical anguish that resulted from the accident.
What if I've already started the claims process?
Evans Moore, LLC often works with clients who have started the claims process but need help with subsequent stages. They may find the process too complicated or too demanding on their time and attention. Our attorneys can swiftly take over your claim and keep you informed throughout the process.
How much does it cost to hire Evans Moore, LLC?
Most people assume that hiring a lawyer is too expensive. Truthfully, it costs nothing to retain Evans Moore, LLC to represent you. If we are successful in securing compensation in your case, we collect a percentage of the reward. If we are not successful, you do not have to pay us anything.
Call Evans Moore, LLC Today for a Free Consultation
The experienced Surfside Beach attorneys of Evans Moore, LLC know that when it comes to hiring a lawyer for your case, you need an advocate who will fight for you and your interests. That's what you'll find at Evans Moore, LLC. Our attorneys understand how difficult these situations can be, and we are ready to help. Call our office today at (843) 995-5000 for a free and confidential consultation.