James Island Personal Injury and Victims' Rights Attorneys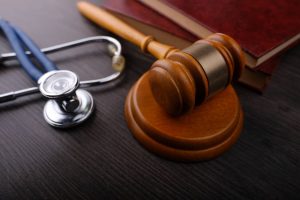 If you were injured in an accident caused by another person or a company, do not hesitate to call Evans Moore, LLC. You might be entitled to compensation for the injuries you suffered. We could help you hold the at-fault party liable for their actions.
We understand how devastating it is to get hurt in a preventable accident. Someone else didn't take the necessary safety precautions to avoid harming you. When you find yourself injured, in pain, and forced to seek medical treatment to recover, the last thing you want to worry about is handling a personal injury case.
At Evans Moore, LLC, we have extensive experience advocating for the rights of accident victims in James Island, South Carolina. We will use our knowledge of state laws and available resources to build a solid personal injury case and try to reach your desired outcome. You deserve to recover the money you're owed to pay for your medical care and compensate for the additional losses you suffered.
Call Evans Moore, LLC today at (843) 995-5000 for your free initial consultation with one of our James Island personal injury and victims' rights attorneys.
Why You Should Hire a Personal Injury Lawyer
Although you might think you can pursue a personal injury case without a lawyer, there are various challenges you could face. You could encounter an obstacle you don't know how to overcome or miss a crucial deadline while working on a lawsuit. Without a knowledgeable and experienced legal team by your side, you will likely end up with less compensation than you deserve or with nothing at all.
You need to seek legal representation immediately after suffering injuries in an accident due to someone else's negligence. You should have an opportunity to pursue the money you need to afford your medical bills and other expenses. When you hire a lawyer, you can let them handle every legal aspect of your personal injury case while you focus on attending your doctor's appointments so you can heal.
Why Choose Evans Moore, LLC?
At Evans Moore, LLC, our personal injury and victims' rights attorneys in James Island, SC, know what it takes to get the job done. We will review the circumstances of your case and determine the strategy we need to use to prove that someone else should be held liable for your injury. We can obtain all available evidence and complete each step of the insurance claims process from start to finish. If necessary, we can file a lawsuit and take your case to court.
Evans Moore, LLC has a track record of success representing accident victims in personal injury cases. Since 2010, we have recovered more than $100 million for our clients. Multiple organizations have recognized us for our work, including Super Lawyers, the American Institute of Personal Injury Attorneys, and the American Society of Legal Advocates' Top 40 Lawyers Under 40. We're proud of the reputation we have maintained over the years and strive to provide dependable legal services to those in need.
Personal Injury Cases Evans Moore, LLC Handles
Evans Moore, LLC takes a range of personal injury cases, such as:
If you suffered injuries or lost a loved one due to someone's negligent actions, contact Evans Moore, LLC immediately. We have successfully represented James Island clients in cases against individuals and companies responsible for their injuries. We are ready to speak with you about the accident you were involved in and advise you about what we can do to help.
Compensation Available in a Personal Injury Case
You can file an insurance claim or lawsuit for compensation for the losses you suffered, such as:
Pain and suffering
Medical bills
Out-of-pocket expenses
Lost wages
Lost earning capacity
Scarring or disfigurement
Property damage
Emotional distress
Loss of enjoyment of life
In a lawsuit, you might also be able to pursue punitive damages. This form of compensation is available if you can show clear and convincing evidence of the defendant's wanton, willful, or reckless conduct.
Speak to a Trusted James Island Personal Injury and Victims' Right Attorney
If someone else's negligence resulted in your injuries in an accident, reach out to Evans Moore, LLC right now. We will advocate for your rights and aggressively pursue the maximum possible compensation for you. You can depend on us to help you navigate this difficult time in your life and try to achieve a positive result in your personal injury case.
Call (843) 995-5000 today for a free consultation or contact us online.