Johns Island is a wonderful place to live or operate a business until you or a loved one is injured or your civil rights have been violated. Perhaps you were involved in a car accident, a work-related mishap, or you received medical care that further complicated a health issue.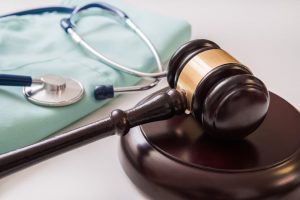 If another person caused your injury, you may have the right to be compensated for the physical, emotional, and monetary damages you are suffering. Immediately following the incident, you must get medical help and keep records of your doctor and other health care visits.
Next on your list should be making contact with an experienced legal team. The Johns Island personal injury lawyers of Evans Moore, LLC specialize in handling personal injury and civil rights cases. When you share the details of your claim with us, we can help you cut through the tangle of paperwork and red tape that you will encounter. Don't wait. Call (843) 995-5000 now to speak with a knowledgeable member of our team. Or fill out our online contact form, and we will get back to you as soon as possible to discuss the details of your case.  If you are hesitant to reach out to our top legal team, there is no need to delay. Our consultation is free.
Why Hire Evans Moore, LLC?
As a resident or business owner in Johns Island, you have access to some of the best legal minds in the business. Our lawyers, James B. Moore, III, Scott C. Evans, and James B. Moore, Jr., have a proven track record of winning cases. You can be assured of their skills and experience because they are affiliated with several respected legal associations. These include the American Institute of Personal Injury Attorneys, the South Carolina Bar Association, and the South Carolina Association for Justice, among others.
The millions of dollars in damages Evans Moore, LLC has recovered for our clients includes settlements and awards for injuries suffered due to traffic accidents, fire damage, medical malpractice, and slip and fall accidents. Until you contact one of our lawyers, you will not know how much money you have coming to you for medical costs, loss of companionship, lost wages, rehabilitation, psychological counseling, or even wrongful death and funeral expenses.
Our firm also takes on all types of civil rights violations. Perhaps you were not treated fairly while incarcerated, or you filed for workers' compensation, and your claim was unfairly denied. These types of cases are complicated, so why not work with a team that has gained professional recognition? Our list of accolades includes Legal Advocates Top 40 Lawyers Under 40 and the title Super Lawyers. When a law firm has a resume like this,  there is no need to contact anyone else to handle your legal claim.
Do You Have a Legitimate Personal Injury Case?
You might be worried that your case is too insignificant or unusual for you to file a claim. However, you don't have to figure that out yourself. You can count on our knowledgeable and experienced lawyers to determine that for you. To help ease your doubts about the validity of your claim, we have provided important information in simple terms to help you make that all-important decision to receive the just compensation you deserve.
Personal injury is a general term that covers many different types of incidents that result in injury, damages, or even death, through no fault of your own. If any of this sounds like your situation, be sure to act right away. There is a deadline for filing a personal injury claim in South Carolina. State law mandates a time period of three years from the date of the accident to file. There are certain circumstances where the deadline is different. Check with your Evans Moore, LLC attorney to make sure of the filing deadline in your case.
Types of Cases We Handle
Here is a list of some of the types of personal injury situations that may apply to you or a loved one:
Victims' Rights Cases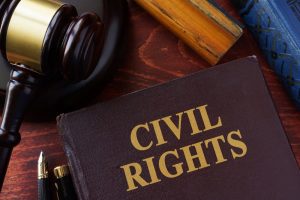 All United States citizens are guaranteed their civil rights under the law. So, in addition to personal injury cases, Evans Moore, LLC also works for clients whose rights have been denied in any way, such as:
Get the Help You Need. Call Today
Millions of people suffer injuries every year that lead to medical and personal expenses in the billions of dollars. Now, you or a loved one are one of these people, and it seems as though things will never get back to normal. No doubt you are worried about paying doctor, hospital, and other health care bills. Or you are anxious to get back to work to start earning a paycheck again.
In a personal injury case, don't expect the insurance company to pay out the amount of money you actually need to cover your expenses. Their job is to guard their bottom line and pay out as little as possible.
Perhaps your situation involves a denial of your civil rights. You are suffering because of discrimination, unfair treatment at work, or sexual harassment.
If any of these scenarios sounds like what you are going through, contact the legal team at Evans Moore, LLC. We will gather the information required to build a strong case to help you receive just compensation for your losses.
Call (843) 995-5000 now to speak to one of our experienced Johns Island personal injury lawyers, or fill out the contact form. This is the first and most important step to regaining your peace of mind and financial recovery, so you can get back to living your best life.