At Evans Moore, LLC, we all too frequently receive a call from a heartbroken family member or friend regarding the death of a loved one within a detention center, jail, or prison. If someone is denied access to medical care for a serious medical condition and later dies, the family of the decedent often has grounds for a wrongful death lawsuit, and in some circumstances, a medical malpractice and/or civil rights lawsuit. One reason being that the inmate is 100% reliant on medical staff and correctional staff to provide him or her with access to medical care.
Handling a lawsuit against a detention center, jail, or prison is particularly complex due to the number of rules and regulations that govern these facilities. Your lawyer needs to know what questions to ask and how to locate and gather video surveillance, applicable policies and procedures, medical records, investigatory files, and other evidence. Your lawyer should also have access to qualified correctional and medical experts who can assist you in effectively litigating your case before a judge and jury.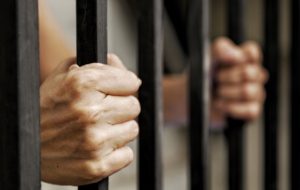 If a loved one or family member dies in a jail, detention center, or prison, it is crucial that you contact a lawyer immediately who has experience handling this specific type of case. Time is of the essence for a number of reasons. You have the right to demand that an autopsy be conducted. Without a reliable autopsy, it can be very challenging to prove the manner of death. Another reason why it is important to contact an experienced, qualified attorney is to help preserve any evidence regarding the circumstances leading to his or her death. You or your lawyer should immediately serve the correctional facility with the appropriate "Do Not Destroy" letter. Many times, the video surveillance, photographs, and other evidence is destroyed, deleted, or misplaced. If a "Do Not Destroy" letter is properly served, you may have additional rights and advantages in the event the evidence you requested to be saved is destroyed or no longer available. Additionally, a majority of deaths within jails or prisons in South Carolina are investigated by the South Carolina Law Enforcement Division (SLED). Your attorney can act as a liaison between you and SLED to ensure that SLED is informed of any relevant information you possess in hopes that the facility is held accountable. Finally, there are statutory limitations on how much time you have to file suit for wrongful death. Although it is difficult to think about finding a lawyer when someone you love has just died, acting quickly is the only way to ensure that your rights are preserved.
Before bringing a wrongful death case, you should consider the following:
Jail or Prison? You or your lawyer must determine whether your loved one or relative was in a detention center/jail or prison at the time of his or her death. Prisons generally house people found guilty of felonies, or serious crimes subject to a year of incarceration or more. Jails generally house misdemeanor offenders and people charged with crimes awaiting trial. If the person has not been convicted, most civil rights actions will be filed pursuant to the 14th Amendment to the U.S. Constitution. If the person is convicted, most civil rights actions will be filed pursuant to the 8th Amendment to the U.S. Constitution. Additionally, most jails and detention centers in South Carolina have private, for-profit medical providers contracted by the county to provide medical services to the inmates and detainees. Filing a lawsuit against a private, for-profit medical provider can have many advantages. For examples, private, for-profit companies generally are not afforded with protections and immunities that the government possesses.
State or Federal Prison? Some criminal acts are federal offenses only and some are both state and federal. If your relative or loved one is in a federal prison, any lawsuit or claim would generally be filed pursuant to the Federal Tort Claims Act, which requires that certain steps and procedures to be taken to protect your rights.
Abuse, Neglect, and/or Medical Malpractice? One example of abuse is when a person dies due to excessive use of force by correctional staff. Examples of excessive force can be use of a taser, use of a chemical munitions, use of a restraint chair, or other types of restraints that cause positional asphyxia or suffocation. Examples of neglect are when correctional or medical staff fail to take the necessary steps to protect an inmate — medically, mentally, physically, or emotionally. For example, in the case of a suicide it may still be possible to recover for failure to monitor an inmate and/or provide access to medical care, including mental health care. Another example of medical neglect is when a person is going through alcohol or drug detox and suffers from deliriums tremors or "DTs." Alcohol and drug withdraw is a serious medical condition that often causes death with detentions centers and jails. The correctional institution is responsible for keeping inmates safe from each other and even themselves.
Law enforcement misconduct victims' families have options to hold the system accountable for its mistakes.
Recoverable Damages
Details of your case will determine what damages are available in a wrongful death lawsuit. Generally, family members may recover actual and compensatory damages, which includes damages for the pain and suffering your loved one endured leading up to his or her death, as well as any damages you have suffered as a result of losing a family member or loved one. Punitive damages can also be recovered under certain circumstances to punish the jail or prison for its misconduct.
If your loved one or family member has died in a detention center, jail or prison, you have the right to shed light on any injustices he or she suffered. At Evans Moore, LLC, our attorneys will work with you to develop a comprehensive legal strategy against the officials or correctional facility responsible for the misconduct that you or a loved one has been made to suffer. Our goal is to hold the responsible party accountable, to ensure that it does not happen again, and to work as hard as we possibly can to fully compensate your for your loss. Contact us at (843) 995-5000 to speak with an attorney and to learn more about your potential options.