Hopewell Personal Injury Lawyers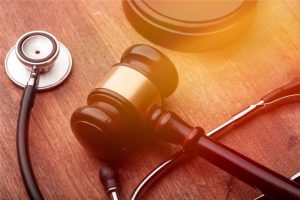 If you were injured in an accident that was caused by someone else's negligence or risky behavior, you may be entitled to compensation. The Hopewell, South Carolina personal injury attorneys of Evans Moore, LLC recognize the emotional, financial, and physical burden that comes with a severe injury.
This is a challenging time in your life, and it's important to remember that you are not alone. Our legal team can help protect your rights. We are your partners if you were seriously injured, have a wrongful death claim, or have a civil rights dispute.
Our attorneys have won many awards in recognition of our significant and successful work. These include South Carolina's Top 10 Verdicts of 2016, American Institute of Personal Injury Attorneys 10 Best 2017, and 2016 Top 40 Lawyers Under 40.
If you or someone you love has suffered an injury, contact the Hopewell, South Carolina, personal injury attorneys of Evans Moore, LLC at (843) 995-5000 or online for a free consultation with one of our nationally acclaimed attorneys.
How an Experienced Hopewell Personal Injury Attorney Can Help
After any type of accident, life can get overwhelming and challenging. Insurance papers must be filled out to file an insurance claim, and it can seem as if there's an endless maze of paperwork. After the claim is filed, the insurance company may send an insurance adjuster.
They may ask for additional information about the accident and offer a quick settlement. It is crucial you don't speak with an insurance adjuster without your attorney present. Adjusters are skilled negotiators, and you may inadvertently say something that negatively affects your case.
Many times, the first offer from an insurance company is not a fair offer. Insurance companies have experienced attorneys and insurance adjusters that represent their rights and protect their financial interests. You should have an experienced and compassionate attorney who works for you, too.
The process of recovering damages after an accident that was not your fault is not simple. You may be hospitalized or unable to leave your home from accident-related injuries. If negotiation with the at-fault party's insurance company is not successfully resolved with fair compensation, you may choose to file a personal injury lawsuit.
It is important to note that in the state of South Carolina, the law limits the time you can file a lawsuit to three years after the injury. This is called the statute of limitations. This may seem like a long time, but gathering the data and evidence needed to support your claim takes time and energy. If you wait too long, you may run out of time to file a lawsuit.
Our Practice Areas
If you have been injured in an accident that was not your fault, you want an experienced and compassionate attorney at your side. Our legal team is made up of skilled negotiators and experienced litigators whose goal is to protect your rights and fight for the fair compensation you deserve. Our practice areas include:
Common Accident-Related Injuries
Accidents can result in significant injuries. These can include physical, psychological, mental, and emotional injuries after a traumatic event. After an accident that was not your fault, you may have suffered:
Brain injury, also called traumatic brain injury
Broken bones
Burns
Catastrophic injury
Concussion
Depression and anxiety
Heart attack
Internal injuries
Kidney damage
Neck or back injury
Nerve damage
Paralysis
Psychological injury, including PTSD
Spinal cord injury
Torn or ruptured ligaments and tendons
Traumatic amputation (loss of limb)
Whiplash
What Type of Compensation Is Available?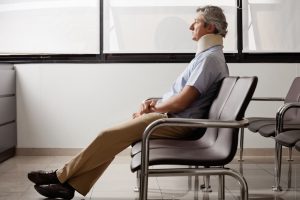 The value of the injury claim can be limited by the amount of insurance the at-fault party carries. Even when medical expenses are higher, the insurance company does not pay out more. In some cases, your best option might be to file a lawsuit against the at-fault party to pursue compensation for your accident-related losses.
If you were the victim of an accident caused by someone else's negligence, you may be entitled to compensation that covers your medical expenses. This includes medical bills that are related to the injury. Expenses that fall under this category include surgery, doctor visits, prescription medications, and medical specialists.
You may also be eligible for compensation for lost wages. These are damages that are paid for the time you missed work because of injuries related to the accident. You may pursue compensation to cover property damage that occurred during the accident and for pain and suffering associated with the injury.
Why Choose Evans Moore, LLC?
The legal team at Evans Moore, LLC understands that your life has been turned upside down. Money does not compensate you for the loss of your property or your injuries. However, it can help reduce the financial burden of mounting medical bills and lost wages.
A serious accident can sideline you from your normal activities for weeks, months, and sometimes permanently. You can reclaim control of your life and have a significantly positive impact on your future when you work with an experienced Hopewell, South Carolina, injury attorney.
We believe it's our responsibility and privilege to represent you and stand up for your rights. When you work with an attorney from our team, you can expect to have your calls answered promptly and receive an honest and straightforward assessment of your case. Our team will thoroughly investigate the facts related to your case and help you make informed decisions about any settlement offers.
Call Evans Moore, LLC Today
The legal team of Evans Moore, LLC recognizes that every case is unique, and we are ready to hear the details related to your situation. Navigating insurance company rules and the complex legal system can be overwhelming.
We believe that you should spend your energy recovering from your accident-related injuries and leave the negotiation and litigation to us. Call our office today at (843) 995-5000 or contact us online to schedule your free consultation. You will meet with an experienced Hopewell attorney who will review your case and advise you on your next best steps.