South Carolina Attorneys for Truck Accidents Caused by Truck Driver Error
Truckers receive specialized training for their role in driving big rigs. However, they are still prone to error as any other driver, and with the added weight and size of a truck, an accident could have dangerous consequences.
If a negligent trucker injured you in South Carolina, financial compensation might be available to support your recovery. The South Carolina truck accident attorneys of Evans Moore, LLC can help you understand your legal options in a free consultation. There's no obligation, and you won't pay us anything unless you win your case. Contact our Charleston or Georgetown offices today at (843) 995-5000.
Types of Truck Driver Error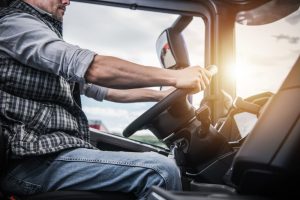 According to a 2020 factbook from South Carolina's Department of Public Safety, roughly 1,207 tractor-trailers were involved in an accident that caused injury or death. In 441 instances, the truck driver held at least some responsibility.
Some common types of truck driver error we investigate include:
Distracted driving – Truckers should give total attention to their surroundings when they're on the move. If they use their phone, eat, or even adjust controls while driving, they risk causing an accident.
Fatigued driving – Drowsy drivers will not make quick, sound decisions when dealing with events around them.
Hours of service rule violations – To prevent fatigue-related accidents, the Federal Motor Carrier Safety Administration sets time limits for truckers' daily shifts. When an over-the-road trucker carries cargo, they can drive for eleven hours a day. Shipping companies and freight brokers may use electronic equipment such as tachographs to track the driver's hours of service. They may also require drivers to carry print logbooks.
Substance use – Drugs and alcohol will impair a driver's visual perception and reaction time, and intoxicated drivers are at high risk for causing an accident. While driving under the influence (DUI) is a crime in South Carolina, you may be able to hold the driver further accountable in a civil case.
Traffic violations – If a trucker runs a red light or stop sign, drives over the speed limit, or follows vehicles too closely, they may be liable to compensate someone they injure.
Blind spot errors – Trucks have long blind spots on all sides, and their operators must consistently check them when merging, reversing, or making tight turns. They could sideswipe an adjacent driver if they change lanes without checking their blind spots.
Improperly accounting for road conditions – Truckers should always consider the road conditions they'll encounter along their route. For example, a truck may hydroplane if the driver goes too fast on a wet road.
Jackknifing errors – If a truck driver brakes too suddenly, their trailer may skid forward and fold in on itself, causing an accident.
Rollover errors – Trucks have a wide turning radius and require delicate steering. If a driver turns too sharply or jerks the wheel, they risk rolling their truck onto its side.
Other parties besides the driver may be liable to compensate you after a truck accident. For example, a trucking company may have some responsibility if:
They did not conduct a background check on the driver before hiring them.
They did not properly train the driver.
They did not take steps to repair defective equipment, such as brakes, that contributed to the accident.
They did not load cargo for safe transport.
They did not ensure the driver followed federal trucking regulations, such as the federal hours of service rule.
Your lawyer will thoroughly investigate the circumstances behind the accident, including all responsible parties and relevant errors.
What Do I Need to Prove?
Once your lawyer determines who holds responsibility for your injuries, they will gather the necessary information to prove that:
The driver, trucking company, or other party had a "duty of care" to you.
The party violated their duty of care and was, therefore, negligent.
You have injuries and losses from the accident.
The negligent party caused your injuries and losses.
Compensation in a Truck Accident Lawsuit
Truck accidents are often life-changing. Even if an injured person can return to their previous quality of life over time, they may still face expensive bills and emotional trauma, both difficult to bear. The compensation someone pursues after a truck accident should support their total physical, mental, and financial recovery.
As your legal team investigates your losses, they will work with a diverse group of subject matter experts to estimate the cost of your medical bills, past and future lost wages, and property repairs or modifications. They will also assign a numerical value to your physical pain, emotional distress, and lost quality of life.
Statute of Limitations in South Carolina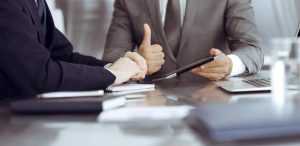 South Carolina's statute of limitations sets deadlines for filing certain lawsuits. For personal injury suits involving negligence, the general deadline is three years. The court may not take your case if you file after the deadline.
The statutory filing period may start later or end earlier in some situations, including:
Injured person under age 18 – If the injured person was a minor, the filing period ends on their nineteenth birthday.
Government defendant – By an act of the South Carolina legislature, if your lawsuit involves a claim against a government, you only have two years to file.
Your lawyer will attempt to avoid a trial by negotiating a fair settlement with the defense. However, they will want to keep all strategies available, using the possibility of litigation as leverage. The sooner your legal team begins building your case, the better your chance of securing the compensation you deserve.
Consult with a South Carolina Truck Accident Lawyer
Evans Moore, LLC is among the top-performing personal injury firms in South Carolina and the United States. Attorneys James Moore III, Scott Evans, and James Moore, Jr. have 71 years of combined experience and have won over $100 million in settlements and awards for clients in the Charleston and Georgetown areas. For a free case review, call us today at (843) 995-5000.